Cooking with Lisa Banchieri in Florence 16th July
The day began well – sunshine (what else?) and a man singing lustily outside my window Le Lucevan e stelle  – I popped my head out of the window to watch him go by and he called out to me Buon Giorno Bella ( Yeah I know – distance lends enchantment as they say!) complete with a big soppy smile
Yep! This is the sort of magic moment one hopes for in Italy!
http://en.wikipedia.org/wiki/File:Leo_Slezak,_Tosca,_E_lucevan_le_stelle.ogg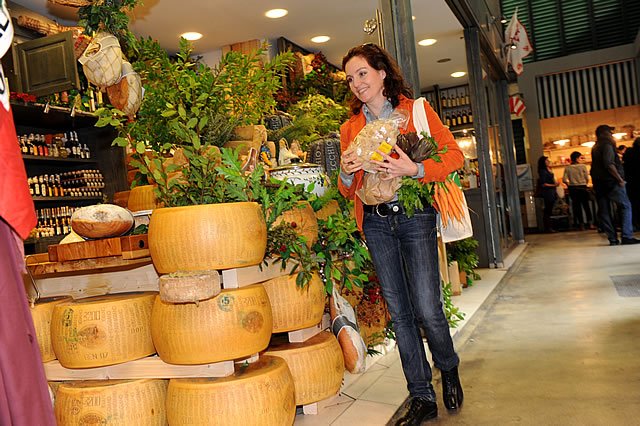 The next thing was shopping – going to the Mercato Centrale  – much more fun than going alone – and magically the prices seemed lower too – that's the advantage of being known in Florence!
Cooking it all up into delicious meals created another inspirational morning with Lisa Banchieri – she really makes me believe that I too can cook these yummy things.
We cooked :-
Melazane al Parmigiano – aka Aubergine/Eggplant with Parmesan and Mozzarella
Calamari risotto – fresh squid risotto (watching these being cleaned and "emptied" this morning by the expert in the market was another thing too!)
Pesce con limone – lemon fish – similar to Sole with lemon juice zest and olive oil
Torta de Mele – Apple Cake
Next weekend I have forty people to buffet lunch – they might have to fight for it but some of them will get this apple cake – so Yummy! 
For more recipes from Lisa check out her website www.lisabanchieri.it